---
*NEW* Social Justice Ministry
Are you interested in learning more about the Church's teachings on Social Justice and serving our most vulnerable brothers and sisters? Consider joining the discussion with our renewed Social Justice Committee. – We are seeking to build a core team to serve as the parish's catalyst for the work of social justice. – Join us to learn more on Sunday, June 11th at 10:00 am in the Parish Activity Center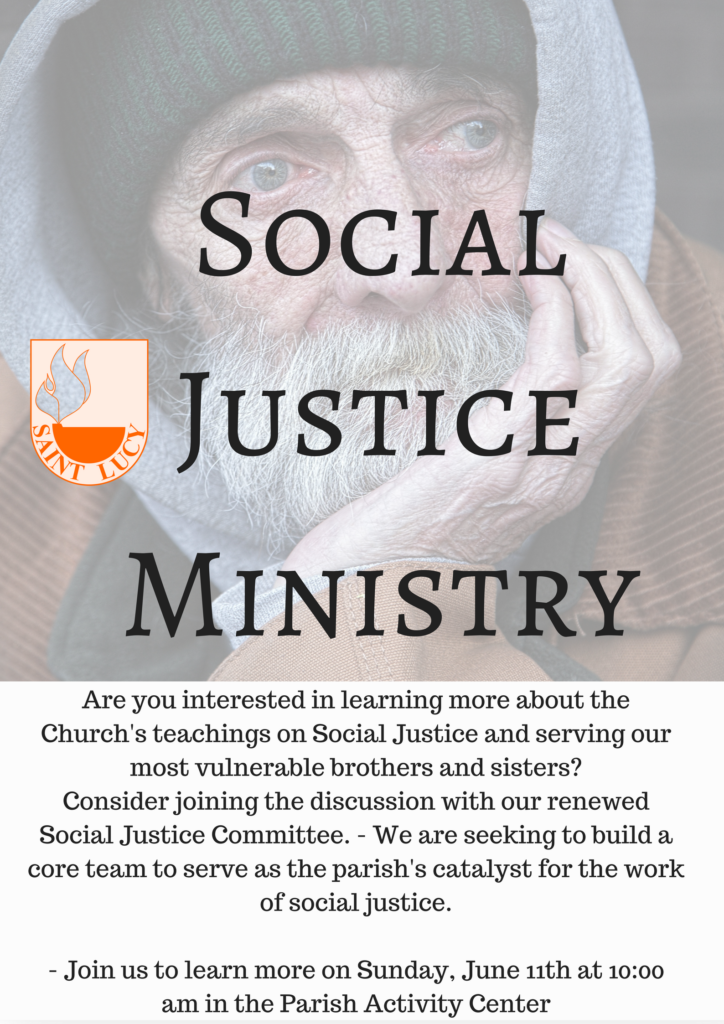 ---
Safe Environment Training
The San Jose Diocese Office for the Protection of Children and Vulnerable Adults now offers the diocese ongoing safe environment training via e-learning. Volunteers may complete the training by logging onto www.shieldthevulnerable.org. Once you register you have up to thirty days to complete your training. Upon completion you will be able to print out your certificate of completion. This certificate as well as the fingerprint clearance is necessary if you plan to minister to children and youth, or vulnerable adults. Please submit your certificate to the St Lucy Parish Office or the pastoral staff member who has requested it.
Fingerprinting
Live Scan Fingerprinting is done through Verify group, Inc.
Click here for more information.
---